We're looking to buy ATVs! Yes, that's right, we are currently paying top dollar for "high end" 4X4s, Side-by-Sides ATVs, UTVs. The demand this year is truly unique. Unlike previous years it's been pretty steady and up for the most part. Manufacturers didn't get a lot of new Models built, so the used ATVs and Motorcycles (especially Harley Davidson) have been hot!
POLARIS RZR – CAN-AM MAVERICK – YAMAHA GRIZZLY
These are all Top performers and Models that are bringing top dollar. We can pay more for these ATVs.  The Can-Am Maverick side-by-side is a top model. Can-Am popularity has grown and the resale value for them used is keeping pace. It is now known more for ATVs and UTVs vs Motorcycles. Looking to sell yours? Get a Free Quote Today!
Okay, let's move on known for its power, suspension, and nimble handling the Polaris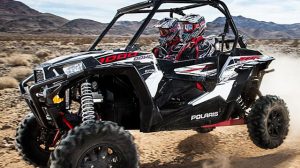 RZR is also on our list of must-buy now ATVs. Polaris ATVs and Snowmobiles (we buy snowmobiles too!) have been around since the '50s and the RZR is top on the list for resale right now. Simply fill out the form for a great offer. Getting cash for your Polaris this time of year can certainly help.  We will contact you once we receive your submission and arrange a quick payment and fast free pickup.
Finally, we get to the Yamaha Grizzly. A favorite, the Grizzly has value and gets value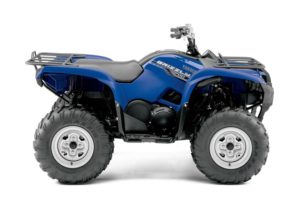 when you want to sell. Even the older models like the 2015 700 can get a good price if the condition and miles are in decent shape. Other models like the Raptor, Rino and Wolverine are good as well. The 4×4 EPS has electric power steering and comes with a heavy-duty towing package. Why wouldn't we want that?
Have one of these bad boys and are wondering what they would bring in price? Why not find out? Give us a call or better yet fill out a request for quote form or a simple free appraisal and we'll surprise you!
Happy Trails!