Sell my Motorcycle Today!
If you are in a hurry and need cash fast you have probably been searching "to sell my motorcycle today?" At Sell Us Your Bike, it is quick and easy and you will have your cash almost immediately. By selling your bike, you can get the extra cash to pay off those unwanted bills, buy presents, get something nice for yourself, or just take that vacation you need.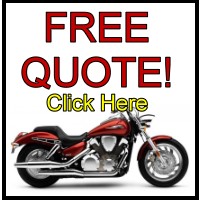 We provide an easy, simple, and stress-free way to sell your used motorcycle. So if you are asking how I can sell my motorcycle today, all you have to do is fill out our FREE REQUEST QUOTE FORM or call toll free 1-800-963-9216. Then we take care of the rest.
Some of the reason to sell your motorcycle to Sell Us Your Bike are:
Get paid you cash to sell your motorcycle
We'll take the hassle out of you selling your motorcycle the conventional way
Free pick up at your home or the location of your choice
We will deal with the banks and financial institutions for loan payoffs
Pickup motorcycles throughout the entire United States
Deal with experienced motorcycle professionals with decades of experience
You'll experience a simple, fast, safe selling experience.
Sell motorcycles or sell ATV's we want them all
Selling my motorcycle has never been easier
Look No further To Sell Your Bike
To Summarize: If you need to sell your motorcycle fast or need cash for your motorcycle now, Sell Your Motorcycle Online here. Experience the low hassle experience from experts and avoid the hassle of selling yourself. Just think about it. If you list your bike yourself, you have to manage the listing, show your bike in person, deal with more paperwork etc.
Remember: All you have to do is Call Toll Free: 1-800-963-9216 or use our Easy Online Free Quote Form and we will do the rest.