Choosing the Right Motorcycle for Your Riding Habits
It may not feel like it yet, but spring is right around the corner. As the weather begins to warm up, motorcycle enthusiasts in Michigan and Ohio are searching for affordable used motorcycles for sale. Some motorcycle buyers have a specific make or model in mind already, while others are still researching what type of motorcycle or sport bike is best for their needs. It is important to look at your riding habits before purchasing a motorcycle to ensure that you are getting the best bike for you.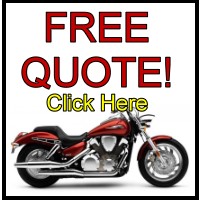 If long rides are your thing, a touring motorcycle may be in your best interest. Touring model motorcycles such as a Honda Goldwing or Harley Davidson Road Glide offer features that will make your long ride more comfortable. Some of these features may include but not limited to:
Cruise control
Back rest
Surround sound
Heated seat
Traveling across state lines or taking long trips isn't for everyone. Some motorcycle riders enjoy the sporty, high speed bikes to ride locally or shorter distances. If this sounds like you, you may be looking for a used Ducati sport bike or used Kawasaki crotch rocket. There are a variety of used sport bike or crotch rocket models available in Michigan or Ohio.
When purchasing a used motorcycle, sport bike, or crotch rocket, don't assume you have to settle for less. You can still find a used motorcycle that has some if not all of the bells and whistles that you are searching for. Take a moment to view the current list or submit a vehicle request form to let us know exactly what it is you are searching for.
Buying out of the Michigan/Ohio area? Learn about motorcycle shipping!