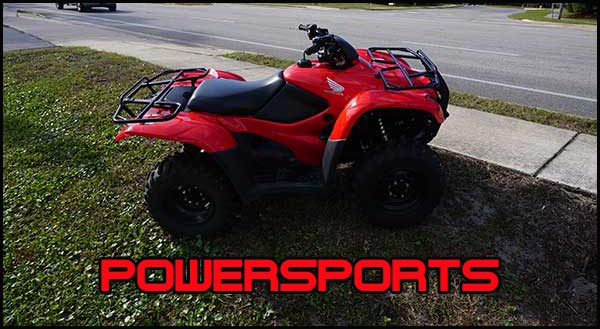 The term powersports has been around for quite awhile now. One might ask what exactly is a powersport? The number one feature of any powersports is it has to use a engine, usually uses handle bars and the rider is usually mounted on the outside of the vehicle exposed to the elements, vehicles of this nature are usually motorcycles, ATVs and watercraft. Powersport vehicles are the most common vehicle of the X-games.
Powersport events are hosted in Michigan all year long from off road racing to snowmobile racing you can always find a fun event to attend or participate in. Some of the most popular brands of powersports vehicles are:
Honda
Yamaha
Kawasaki
Suzuki
Star
Each one of these brands have an extensive line up vehicles such as motorcycles, ATVs and watercraft. When searching to buy a new vehicle in Michigan, look no further than USA Powersports.
Where to Buy Powersports Vehicles in Michigan
USA Powersports is one of the premiere powersport dealers in Michigan. At USA Powersports their mission is to find the right vehicle for you to enjoy your outdoor recreation. USA Powersports has a dedicated staff with extensive experience in all types of vehicles and the staff are powersports enthusiasts themselves.
Our customer service is second to none, and we are always willing and able to answer any questions you might have. We receive new inventory every day and if you do not find what you are looking for let us know and we can find it for you!
USA Powersports is located at 127 Barnum St, Dundee, MI 48131. We are always happy to help you find the right vehicle or accessory for you, you will find that no other dealer in Michigan, takes the time and care towards their customers as USA Powersports does. Visit us today or give us a call at 1-800-963-9216 and see what we can do for you!