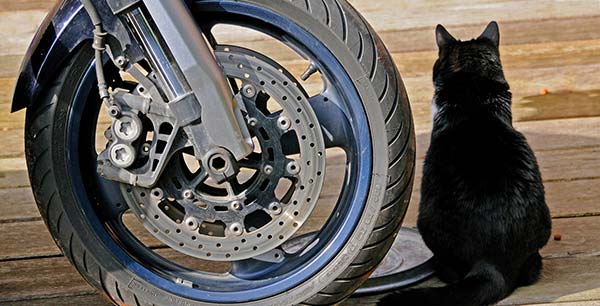 The spring has finally arrived in Michigan. Took awhile, with late snow in March, it had many of us worrying that it would never come.  But spring has finally arrived and for many motorcycle owners, it is a great time to get out and ride! Early spring can be beautiful in Michigan, and a great time to enjoy some fun events.
We compiled some great springtime motorcycle events happening all across Michigan. So enjoy some great times and fun rides all across the state!
Hot Rods and Handlebars Bike Night
If you plan on traveling to or live around Battle Creek, Friday, May 5th is the Hot Rods and Handle Bars Bike Night. This event is held every first and third Friday of each month all summer long.
Always a great time with food, music, and people. This event is held at 2205 W. Dickman Rd., Battle Creek MI 49037.
Scavenger Hunt Ride
Looking for a little more adventure, ABC Harley-Davidson of Waterford has a scavenger hunt ride. The event is on May 13th, it is $10 per bike to enter. Each rider is given a map and a list of items to collect.
Registration starts at 10 am and the last bike in is at 1:00 pm. There will be a 1st, 2nd, and 3rd place winners. After the ride, there is music, food, and entertainment, a great time for everyone! ABC Harley-Davidson is located at 4405 Highland Road, Waterford, MI 48328.
5th Annual Allegan Blessing of the Bikes
On May 13th from 8:00 am to 2:00 pm the K of C and Knights on Bikes are having the 5th Annual Allegan Blessing of the Bikes. There is a $5 entry fee and music, food from Big Moes BBQ with fun and games.
The proceeds will go to the Operation Injured Soldier, the Arc-Caring Network-Barago Manor, and Blessed Sacrament. The event is located at 110 N. Cedar St., Allegan MI 49080.
Of course, these are just a few great events this spring. If you are looking to sell your bike this spring, contact us at USA Powersports. We are always looking to buy used motorcycles from all over the state of Michigan!