Are you looking for motorcycle charities or events that are happening this upcoming June in Michigan? Well, you're in luck! This summer, there are a few events that are going to be worthwhile.
Riders Against Child Abuse
Riders Against Child Abuse is a charity motorcycle event that will be held on Sat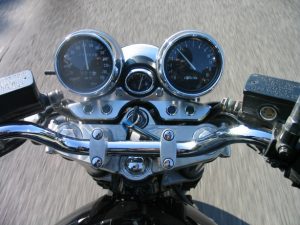 urday, June 3rd, 2017 at 9:30 a.m. Hosted by Sentinel Knights, this event will start at The Center Stage Bar (1785 W State Rd) in Lansing, MI. There will be a poker run and dinner to support the Sunny Crest Youth Ranch and cash prizes for the top 3 Hands. The price for the charity event is as follows:  $20 for single riders and $30 for double riders (meal included). Not interested in riding? That's okay! Riders Against Child Abuse still invites you to meet everyone at the Youth Ranch at 4:30 p.m. for dinner and kid games.

Great Lakes Round-Up – 35th Annual
On Friday, June 9, 2017-Sunday, June 11, 2017, the annual Great Lakes Round-Up will be held at Cycle Moore Motorcycle Campground (11075 US 31 South) in Interlochen, MI. This year will be the 35th year of celebrating the fun of riding. Each year, people come from all over to enjoy the campgrounds. This motorcycle rally will include three days of free camping, a poker run, a pig roast, live music, and free snacks. If you're interested in attending, please call 231-276-9091 for more details.
Cops On A Run – Charity Poker Run
Saturday, June 17, 2017, from 7 a.m.-7 p.m., a charity poker run called Cops on a Run will be held. This event will begin at the Fraternal Order of Police Lodge 130 (2233 Burdette St.) in Ferndale, MI. From there, riders will then be escorted by police and a tow truck to the Site of the Michigan Law Enforcement Officers Memorial in Lansing, MI, and then back to the Fraternal Order of Police Lodge 130. The cost is $30 for riders and $30 for passengers. To sign up today, contact Robert Animal James by phone: 313.930.3853 or by email: [email protected]. For those who pre-register will receive a T-Shirt, a "Swag Bag", and an entry into Earlybird Drawing*.
Be sure to sign up for these upcoming events today; you do not want to miss out on these awesome opportunities!
Want to Sell Your Motorcycle?
If you're interested in selling your bike, ATV, or watercraft in Michigan, contact USA Powersports! We are always looking to buy used vehicles/watercrafts and would be happy to take it off of your hands for a great offer.