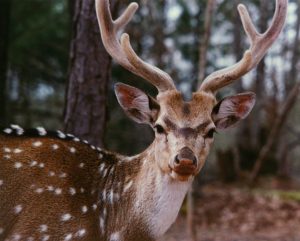 With fall in full effect, depending on how or what you like to hunt, you may be heading to northern Michigan soon if you're not already there. Hunting season is a big thing in Michigan. Many hunter's purchase an ATV or UTV to make maneuvering easier. Are you looking for an ATV or UTV to kick off hunting season in Michigan? Check out our vehicle list, there may be a cheap or affordable ATV to improve your hunting season this year!
Cash for Used ATV's For Hunting in Michigan
If you are looking to get cash for a used ATV there is a big market for an affordable used ATV in Michigan? Powersport dealers are looking for them and we supply them. Their demand is your gain! Make it easy and sell your ATV for cash to us and we have the network to supply them. We know who they are!  Inventory of late or newer model ATV's you are sure to find the perfect power
Because bow hunting season kicked off a few days ago, hunters have already started buying ATV's. The sooner you request a quote to sell your ATV cash to us the better the price we can give you.
Our customers are looking for the best brands of ATV's. Whether they are Polaris ATVs, Yamaha, Can-Am ATV's, or even Arctic Cat, we pay cash for used ATVs for hunting in Michigan!
Ask About Our ATV Trade-In Program!
Are you currently an owner of a late model ATV? If so, be sure to ask about our trade-in program. If you want to upgrade your current model ATV for a newer, more reliable ATV, we can help. We will give you the best possible trade-in value for your current ATV. This will allow you to apply it to the purchase of a newer model ATV, reducing the amount of cash out of your pocket.
Contact our ATV specialists today! Discuss what exactly it is you are looking for in your new ATV and we will get you hunting ready!