When February rolls around, we know what that means; it's almost time to spend some quality time with your loved one, give them the affection they need, and show them how much you really care about them. Oh we're not talking about your significant other – we're talking about your motorcycle!
The 12th Annual Biker Valentine Chili Cook-Off is on the horizon, and is a great way to catch up with bikers from all over Michigan to discuss your love; motorcycles. Whether you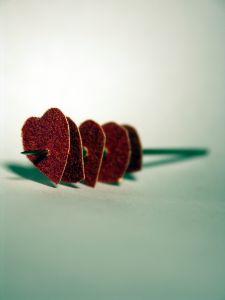 battle the elements and ride your Cruiser on out, or you bring your bike only in spirit, you'll want to head over to the Eagles Hall in Gaylord, Michigan on Saturday, February, 8 for a great motorcycle event in Michigan that has been running strong for twelve years. There will be food, drinks, tunes, and everything motorcycles!
$15 gets you in the door and gets you All You Can Eat, and if you bring your own chili $5 is deducted from that entry fee! The Sweet Charlie Band will be performing, and there will be live and silent auctions to participate in. Just make sure your chili is in the building by 6:30pm for judging. The chef of the first place chili will take $200 home. Second place will get $125 and third $75, so cook up your best batch and you could earn yourself some cash! You must be 21 years or older and the All You Can Eat includes beer & mixers (bring your own liquor). Eagles Hall is located at 515 S. Wisconsin Ave. Contact 989-732-3699 if you'd like more information and enjoy the Valentines festivities!