As we all know the economy has put a hold on some of our extra spending habits. There are many who are unable to just go out and purchase a newer model used ATV or motorcycle. USA Powersports makes it easy for those who want to upgrade their ATV or purchase a newer model used motorcycle. With hassle free trade-ins on ATVs or four wheelers, you can be riding a high quality used motorcycle or ATV in no time.
There are many who look in the garage or shed on a daily basis thinking to themselves "what am I going to do with this dusty old ATV?" Well we can answer that question for you! Simply pick up the phone and give us a call to get the trade in value for your ATV or 4 wheeler.
Along with personal trade ins, there are many used car dealerships that have accepted motorcycles, ATVS, or even boats from clients as a trade in. USA Powersports wants to buy used motorcycles, four wheelers, ATVs, or boats off of your lot so you can get back to what you know best, selling cars.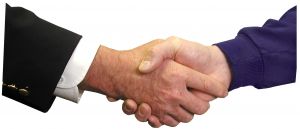 To find out more about ATV or 4 wheeler trade ins contact us today! 1-800-963-9216