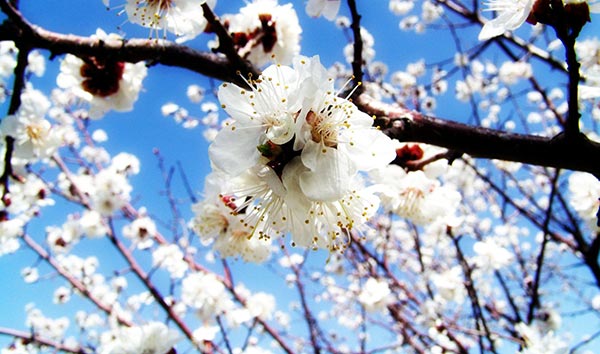 Each year, Michigan accumulates more and more licensed motorcycle operators. This year, nearly 500,000 motorcycle operators are licensed in the state of Michigan. And with spring's recent arrival, now is the perfect time for motorcyclists to bring out their bikes from the winter garage and get a head start on the Michigan roadways.
Weather Hazards for Spring
It is very important that all motorcyclists are aware of the hazards that spring weather can bring. From the highways to the city streets, motorcycle drivers need to be especially careful because their bikes are less steady than cars and operate with higher performance capabilities. A common springtime hazard for motorcyclists are wet roads. As the roads become slick after a good rainfall, the oil and dirt begin to rise before getting washed away. This thus creates slippery roads.
Another dangerous hazard during the spring weather is rain puddles. You never know what may lie beneath a puddle, so it's always best to remain careful to avoid things such as potholes. Not only can rain puddles cause major accidents, but it can also cause motorcycles to hydroplane and lose control.
Riding Safe this Spring
Regardless if you are a new or seasoned motorcyclist, there are certain rules to be reminded of that will help keep you safe on the road. Below are a few tips to take into consideration:
Be Visible: be sure to make yourself and your bike as visible as possible. Use your headlights at all times and wear brightly colored clothing that will make you more noticeable. Never drive within the blind spots of other vehicles.
Don't Drink and Drive: avoid drinking and taking prescription medications and/or drugs prior to driving. Doing so can cause drowsiness and other impairments.
Know Your Vehicle: knowing what's wrong with your vehicle will save you a lot of hassle in the long run. Bike accidents and fatalities are most common amongst new and young drivers. Make sure to maintain your motorcycle and become familiar with your vehicle to the "t", so that you won't have to undertake repairs when needed.
Safety: wearing the proper gear and helmet are important essentials to take into consideration when riding a motorcycle. Be sure that the gear that you are wearing is not only safe, but comfortable as well.
Be Aware of Road Hazards: watch out for cracks and potholes in the road. Motorcycles are more prone to damage and can lose control in one hit. Keep your eyes on the road to avoid hitting something that could possibly cause an accident.
How Ready Are You This Riding Season?
Are you prepared this spring? With any season, comes endless memories to create while on the road. However, before creating those memories, following these simple tips will help you along the way.
Looking for a dealership to sell your motorcycle to this season? Sell Us Your Bike would be more than happy to take it off of your hands for a reasonable price!