Best Halloween Activity in Eastern Michigan! 
Happy October everyone! October means a few things, mostly centered around Halloween! If you want a way to celebrate the Holiday on your bike in style, we have a fun event for you! Every October 31 Michigan comes alive with fun activities for the festive holiday, and why should the motorcycle fan be left out? There are some fun times that a motorcyclist can enjoy in the greater Ann Arbor area!
Speaking of a ride, if you need to make some cash fast, we can help.
We buy old bikes from people every day all over the country. How you ask? By making the process simple and easy on you. Simply fill out our online form here and get your free quote today! On to the fun!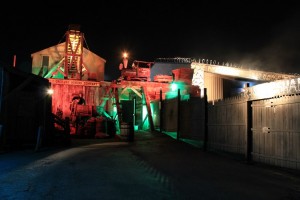 If you're looking for a fun time that is equally as scary check out the Night Terror, the 6 in 1 jamboree for all ages. We highly recommend checking this one stop shop for fun! Located in Ypsilanti township this attraction is one for the record books. Live action paintball, several haunted locations, "scareyoke", and hayride of the lost. If you're looking for multiple thrills, look no further!
This event is going on every Friday, Saturday, and Sunday 7:15 pm – 11 pm. We highly recommend taking the scenic route there so you can enjoy all the views Michigan has to offer in the fall.
Address:
Wiard's Haunted House (Night Terrors)
5565 Merritt Road
Ypsilanti Township, MI
734-390-9212
Click here for more info!
Have a fun time and remember us when you need to get rid of your old bike!