New or used car dealers in Michigan, do you have motorcycles sitting on your lot that you don't think you'll be selling anytime soon? We know that accepting motorcycles as trade-ins toward a new or used car is a great way to sell your vehicles, but we also know that selling cars is your bread and butter and motorcycles don't move as fast on a lot directed towards selling cars.
USA Powersports is the place to go for car dealership owners looking to get rid of the motorcycles on their lot. If you have an excess amount of motorcycles, or even just one on the corner of the lot gathering dust, know that USA Powersports is ready and willing to buy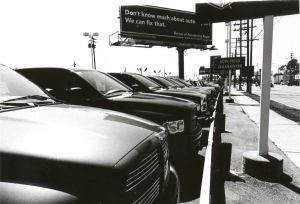 motorcycles from car dealerships in Lansing or Ann Arbor, Michigan, and everywhere else in "The Great Lake State!"
We have one of the largest inventories of pre-owned motorcycles in Michigan and we're looking to add to that every day. We boast a huge selection of motorcycles from cruisers and sport bikes to off-road motorcycles. Dealership owners, we also don't discriminate against the brand of motorcycle that may be on your lot. Whether you have a used Kawasaki, Honda, Harley-Davidson, Ducati, a used Polaris, or a used BMW sitting on your lot that you're looking to sell back, know that we buy and carry all brands.
Trade-In dealership owners in Ann Arbor, Lansing, MI or other surrounding cities should feel confident accepting as many motorcycle trade-ins as you'd like as long as you are working with USA Powersports, who you know will take them off your hands. We want to create a strong business relationship with Michigan car dealers, allowing us to be your go-to source for selling back unwanted motorcycles or motorcycles that aren't generating much buyer interest on your lot.
Don't wait another minute to sell used motorcycles if you're a new or used car dealer in the Ann Arbor or Lansing, Michigan area. Call our power sport professionals at 1-800-963-9216 or contact us today to get those bikes off your lot!