Early Spring is the perfect time to buy a used motorcycle in Michigan, Ohio, or Illinois! As the weather turns, you will want to be ready for the first beautiful day you can ride your new motorcycle, feeling the wind in your hair, and the freedom of riding in the open. The only thing stopping you now, is finding the perfect used motorcycle to enjoy! USA Powersports makes buying or financing a motorcycle in Michigan, Illinois, or Ohio easy.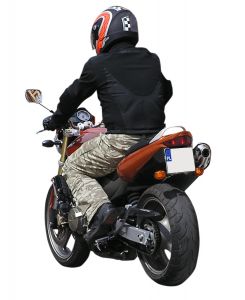 With financing options for everyone, regardless of credit history, USA Powersports will see to it that you ride out of our showroom on a high quality used motorcycle! Whether you are interested in a used Harley Davidson with next to no miles on it, or a gently used Yamaha sport bike with all the gadgets, we have the perfect size, make, or model bike for you!
Of course there are many who will be purchasing a motorcycle for the first time this year, but there are just as many who are looking to upgrade from the bike that they currently have parked in their garage. If you are looking to upgrade your outdated Suzuki, Harley, or Honda motorcycle, we will take it as a trade in! That old dusty motorcycle that you have used as a shelf all winter can knock hundreds off of the price of a newer model, low mileage used motorcycle from USA Powersports.
Trade- In programs are not the only option we provide for new motorcycle buyers looking to get rid of their older style sport bike, dirt bike, or cruiser motorcycle. If you would like to pay for your new bike in full, and sell your old motorcycle, we can help with that too! Our friends at Sell Us Your Bike are always looking to provide motorcycle offers on used motorcycles. Whether they are salvaged, need a little work, or are in excellent condition, you will not get a better motorcycle offer in Michigan, Illinois, or Ohio.
Regardless of how you are going to get a new used motorcycle for yourself this year, whether you finance, or buy outright, you can't go wrong buying from Michigan's largest motorcycle dealer! Located conveniently off of major freeways, it is the perfect stop for residents of Ohio, Illinois, or Michigan to buy a used motorcycle!