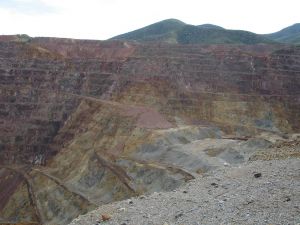 If you enjoy riding ATVs or dirt bikes, Arizona has some of the most scenic trails for you to enjoy. Through the desert sands up into the pine forests Arizona's dirt biking or ATV trails are incomparable.
A must ride Arizona off road route is the Arizona Strip. The Arizona strip is located in the Northeastern region of the state, just north of the Colorado River. The entire Arizona Strip consists of over 2 million acres of national monuments, historic sites, and wilderness areas. With miles upon miles of two track trails and dirt roads, you can make your way to the North Rim of the Grand Canyon for a beautiful scenery.
Be sure that you have a full tank of gas, and start your journey on the Arizona Strip prepared. You will want to bring with you extra gas, a GPS system, a helmet cam, and plenty of water. To preserve the Arizona Strip for future dirt bike or ATV rides, cars and trucks have very limited access to the trails. Services are unavailable while on the Arizona Strip, so once again, be prepared.
If you are in need of a dirt bike or ATV to take with you on your journey to the Arizona Strip contact USA Powersports today to find the perfect dirt bike or ATV for you!