When it comes to buying used motorcycles in Monroe or Wayne County, Michigan, many dealerships will price their inventory of used motorcycles ridiculously high. At USA Powersports our inventory of pre-owned motorcycles are priced so you can afford them.
As we price our inventory of used motorcycles, we make sure that they are affordable for our customers. High prices do not always mean high quality! Our extremely low pricing on used power sport vehicles is unbeatable, and so is the quality. Each vehicle in our showroom has been inspected, and repaired if need be, and are backed by our quality guarantee!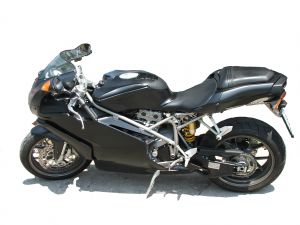 Even with our outstandingly cheap prices on used motorcycles in Michigan, we understand that some may still need financing. This is why we offer low rate financing on all used motorcycles or power sport vehicles. Regardless if you have no credit, bad credit, or awesome credit, we can help get you the motorcycle that you have always wanted.
To top it all off, we will even take your old motorcycle, ATV, car, truck, van, etc. and apply a trade in value to your purchase of a used motorcycle. We want to be sure that you find the perfect motorcycle, and still be able to afford it. With our already low prices, guaranteed financing, and trade in program, you will be riding in no time!
Contact us today for more information on our low cost, high quality motorcycles in the Monroe County or Wayne County, Michigan areas!