Are you a Michigan resident looking to buy a used motorcycle this year? When the weather's right there just simply aren't many better state landscapes to enjoy while on the seat of your gently used Harley-Davidson cruiser or Yamaha sport bike than Michigan. A lot of times, the only thing holding us back from enjoying our leisure time by doing the things we love is money.
This can certainly be the case when you want to buy a motorcycle in Dundee or Monroe, Michigan and take it sightseeing. So when you are a little strapped for cash, you shouldn't have to settle for a piece of junk when you want to buy a cheap Harley-Davidson cruiser or Yamaha sport bike in Michigan. You should be able to purchase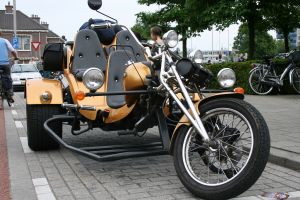 an affordable, good-looking used motorcycle that rides well and that you can be proud of!
"Who sells cheap used motorcycles in MI?" is a popular question that we hear a lot when we're out and about in Michigan. We just direct the people asking those questions to the USA Powersports location in Dundee, MI. Of course, when we use the word "cheap" we don't mean faulty, or easily breakable. We mean you get a great used motorcycle at a bargain price, so you can enjoy your free time on the perfect bike for you!
We've noticed that a lot of people are interested in buying high quality pre-owned sport bikes or cruisers in Dundee or Monroe, MI. But we've met our fair share of motorcycle fanatics who want to buy:
A Used Street Bike
A Used Dirt Bike
A Used Crotch Rocket
A Used Off-Road Motorcycle
We welcome in new inventory all the time. When you check out the used bikes that we just recently added, you'll see that you can buy a pre-owned Harley Davidson FXDL Dyna Low or a Yamaha XV650 V-Star Classic. This is just to name a couple of the many cheap used motorcycles we sell in Michigan. You may prefer to buy an inexpensive motorcycle with few miles on it so it's like new. You may want to buy a motorcycle with quite a few miles on it, just as a starter bike. Either way, you can find what you're looking for at USA Powersports, and always for a great price.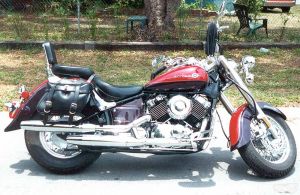 Since a shortage of cash can be a problem whether you are on the prowl to buy a used Harley-Davidson or Yamaha motorcycle or are looking to get rid of your own, selling your motorcycle in Monroe or Dundee MI is always an option. Then you can put your money toward other areas, or start saving for a new bike.
Contact us today if you'd like to buy a Yamaha sport bike, Harley Davidson cruiser or one of the many other cheap pre-owned motorcycles we have in stock, and remember, Financing IS available!