Let's face it; sometimes you just have to go out of your comfort zone as a shopper to really find the items you want. For instance, if you're a motorcycle buyer in Ohio or Indiana, the local shops you keep calling or local Internet ads you're constantly refreshing don't always satisfy you. When you want to buy quality used motorcycles in Ohio or Indiana, you have to visit a quality used motorcycle retailer. Makes some sense, doesn't it?
It's certainly not an all-day affair to hop on I-94 and head north to the USA Powersports location in Dundee, MI if you live in Toledo, OH. It takes a little longer coming from South Bend, IN to get here, but the expedition will be worth your while once you take home one of our great, gently used motorcycles.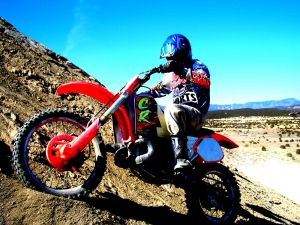 We carry every brand under the sun at USA Powersports, from a used Kawasaki dirt bike, to a pre-owned Ducati cruiser. To make our selection of used motorcycles as diverse as possible, we take pride in collecting all different types of bikes made by all different manufacturers. So when you come up from Ohio or Indiana looking to buy a quality Kawasaki or Ducati motorcycle, we'll not only have those brands in stock, but different models made by those brands in stock for you to pick from!
Don't be scared off by the fact that we've been a motorcycle or powersports dealer here in Michigan for just two years.  We spent many years serving other dealerships with our huge selection of powersports vehicles (ranging all the way up to 400 at any given time) before opening our own dealership to provide great used bikes to motorcycle buyers in the Tri-State Area!

One question that may be burning on your mind is, "how can I ship my motorcycle in Michigan?" That's a good question. Unless you bring a buddy with you (who even then you may not fully trust) you'll be outnumbered by vehicles when getting ready to head back to your Ohio or Indiana location. That's where Power Sports Shipping can swoop in and save the day for you. They ship any make or model of motorcycle and guarantee satisfaction when shipping your bike across state lines.
To buy a used motorcycle in South Bend, IN or Toledo, OH, just contact us today and we can get the smooth and easy process underway. If you have to sell your bike to amass the kind of cash you need to buy one of our high quality gently used motorcycles, that's fine too! We also let you apply for financing through us if cash is a problem altogether.