Motorcycle buyers in Michigan, you have got to check out USA Powersports. We have the largest inventory of used motorcycles, used ATVs or used sport bikes around, as we are one of the top powersports dealers in Michigan. If you don't believe us, come on in to 107 Cabelas Blvd. in Dundee, MI or visit our website and find out for yourself!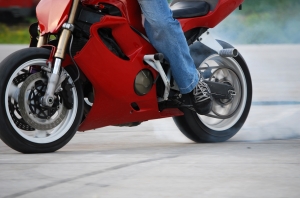 If you want to get a head start on securing your used sport bike and getting it fine-tuned for next spring's beautiful riding weather then you'll want to get in touch with us at USAPowersports, as we have a ton of used motorcycles for sale and used sport bikes for sale as well!
USA Powersports, MI, is one of the largest used motorcycle dealers in Michigan. And in addition to all the used sport bikes for sale and excellent selection of used motorcycles in Michigan that we boast on our website, we also have hundreds more in stock and arriving daily.
That's why if you do not see the used sport bike or used motorcycle that you would like to buy on our website, you can just fill out our vehicle request form and we will search our inventory of used motorcycles for sale in Michigan or used sport bikes in Michigan and have you riding your newly-bought motorcycle, ATV, sports bike, crotch rocket or snowmobile in no time at all!
Whether it be a used Yamaha, a used Honda, a used Arctic Cat, a used Polaris, or any other brand that you are looking to purchase, take comfort in knowing that we have it in stock at the best possible price.
We take pride in being one of the most relied upon used motorcycle dealers around, that's why we even take care of our used motorcycle or used sport bike enthusiast neighbors. We have crotch rockets for sale in Ohio if you're looking to buy one in anticipation of next spring or summer.
Remember as well that USA Powersports even takes trade-ins if you would like some value toward buying a used motorcycle or used sport bike. You can sell us your vans, trucks, cars, RVs, campers or even Jet Ski's to court the used vehicle you're after! And you can trust that as one of the best used motorcycle dealers in Michigan, we will have what you're looking for. So just give us a call at 1-800-963-9216 so that we can get you riding out of here in style!